Black 14: After 52 years, the healing continues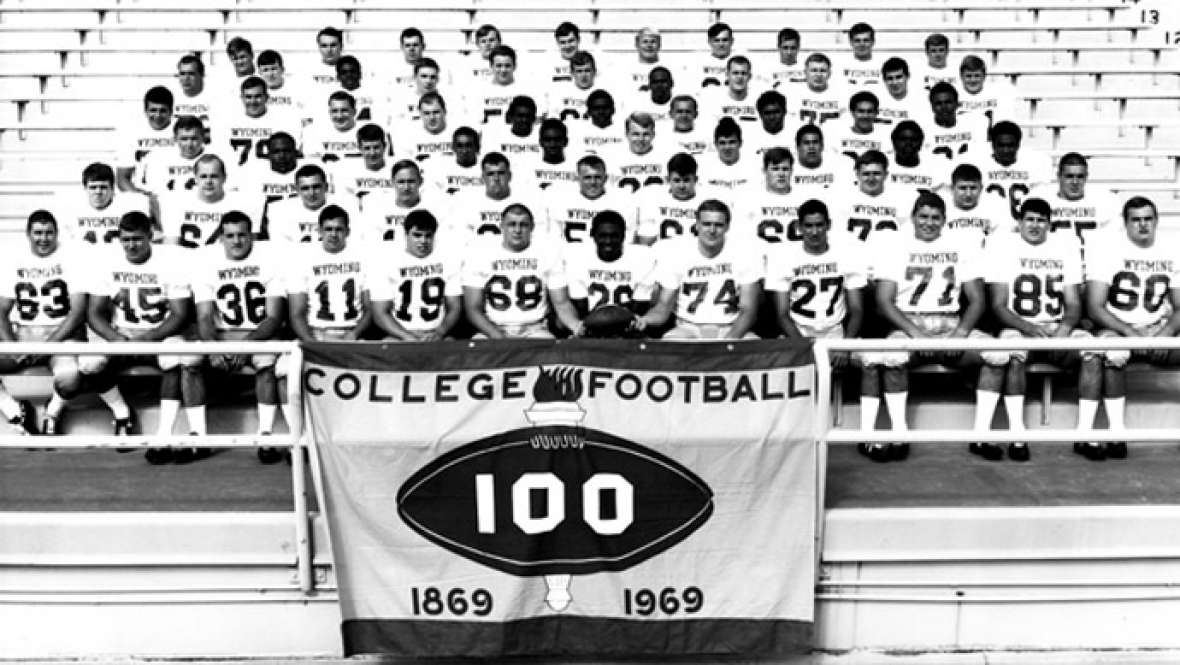 We were interested to learn this week that the surviving members of the Black 14 and the Church of Jesus Christ of Latter-day Saints are again teaming up to deliver free food to hungry people. In October 1969, University of Wyoming football coach Lloyd Eaton kicked 14 Black players off the team for asking, ahead of time, to wear black armbands when they suited up to play BYU, in protest against the Mormon Church's racist policies. Eaton's action deprived the athletes of their scholarships, sending them down far different paths in their lives than they would otherwise have followed. It also caused deep divisions in Wyoming, and decimated the football program for years.
In September 2019, UW Athletic Director Tom Burman publicly read a formal letter of apology to the eight of the 14 who were able to return to campus, and they were honored at the football game the next day when they appeared in new letterman's jackets.
Last year, trucks delivered LDS church-purchased food to nine cities to which members of the 14 have ties. A 501 (c) 3 nonprofit, the Black 14 Philanthropy, has agreed to extend its work with LDS charities for another three years, the Casper Star-Tribune reported this week. Food was delivered to Denver on Tuesday and a shipment was slated to arrive in Laramie on Wednesday, Nov. 17. 
"We decided that we need to give back," Black 14 member John Griffin told the newspaper. "We need to turn a tragedy into philanthropy. That's what we need to do and that's what we've done."
For a detailed report of the events of October 1969, read Laramie attorney and journalist Phil White's account, The Black 14: Race, Politics, Religion and Wyoming Football. White that year was editor of the Branding Iron, the campus newspaper.