Brave and Hardworking Young Women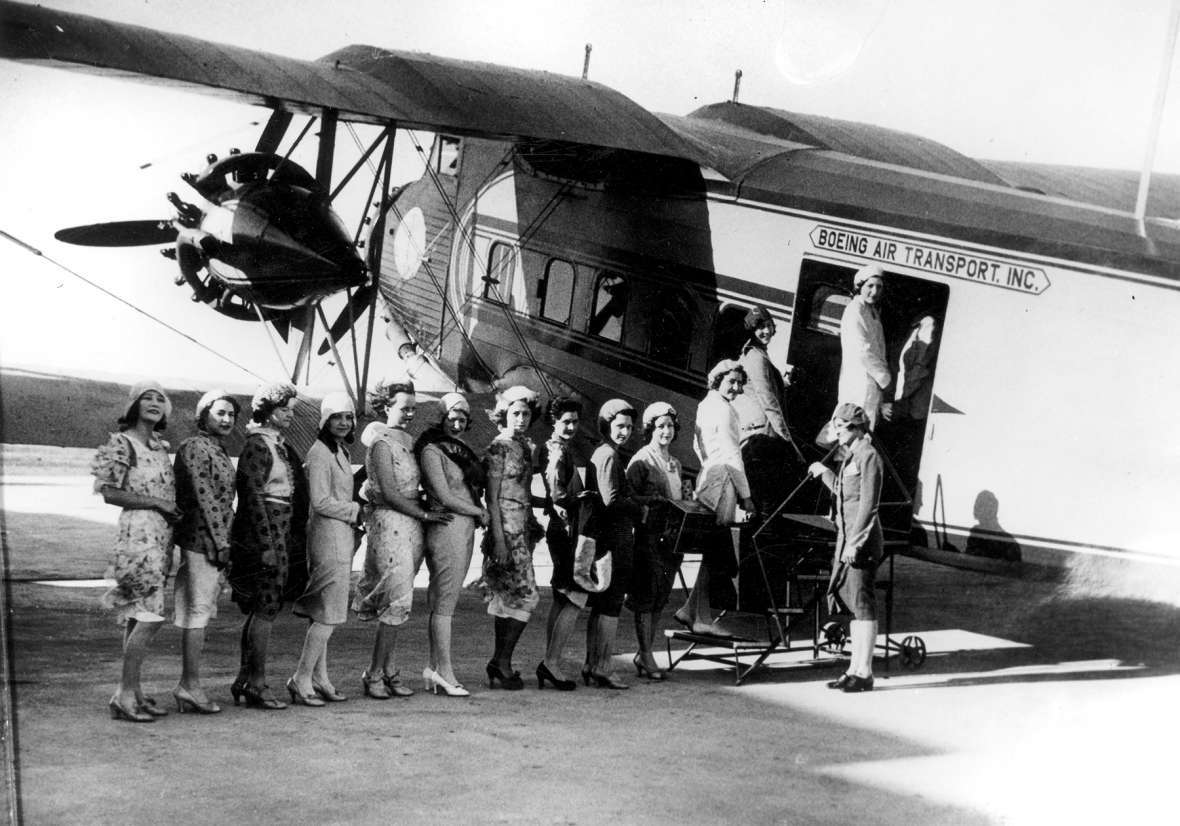 Beginning in 1930, the world's first airline stewardesses, as they were called then, were trained in Cheyenne by Boeing Air Transport, Inc. at the first stewardess school in the world. Boeing was a precursor of United Air Lines. The women earned $125 per month for 100 hours of flying time, or around $1,900 in today's dollars. During the 14 years Boeing/United trained stewardesses in Cheyenne, more than 6,000 young women graduated.
In addition to serving food and making sure passengers were comfortable, stewardesses had to "be as familiar as possible with their run and able to answer any ordinary questions concerning the run, points of interest, times, objects below, mileages, distances [and] altitudes." They were also supposed to know the "speed, horse power of motor, gasoline consumption, price and weight of planes."
This was only the beginning. Stewardesses were expected to clean the lavatories, carry the food hampers onto the plane, tag luggage and load it onto the plane and, by 1933, file six different reports per flight. Sometimes they even had to help gas up the planes.
Before 1930, Boeing's co-pilots handed passengers their meals as they boarded. Stewardesses, providing a "neater and nicer way of serving food," benefited passengers and Boeing equally. Although before this, there were male stewards working on other carriers' passenger flights, female attendants—young and attractive and therefore an obvious draw—soon became the norm. Women passengers of all ages also began flying, apparently figuring that if young women were regularly serving on airplanes, maybe air travel wasn't so dangerous after all.
To learn more, read Starley Talbott and Michael Kassel's article, Wyoming's Friendly Skies: Training the First Stewardesses. Their book, also titled Wyoming's Friendly Skies, is full of even more information and many excellent photographs.