A Straight Line in Rough Country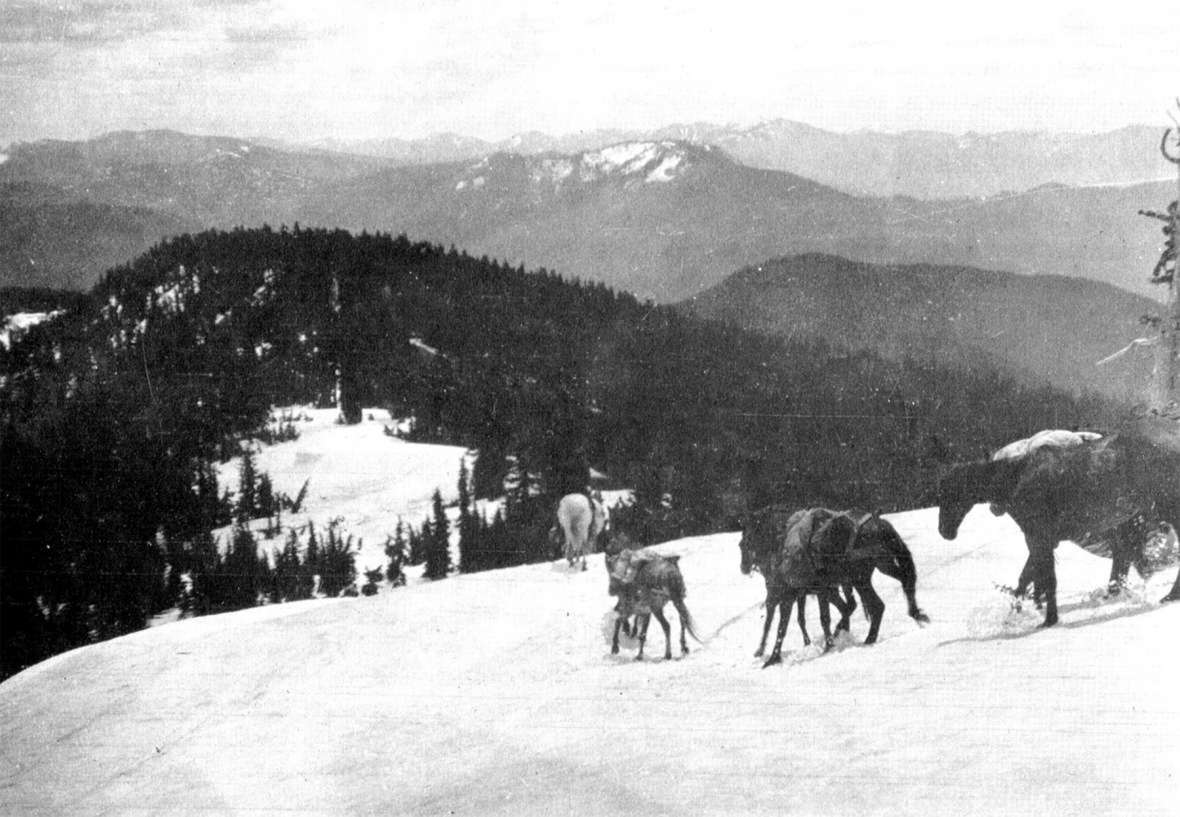 By Rebecca Hein
Impractical decisions, made by men thousands of miles away from the relevant location, are a feature of the history of the American West. So it was with surveying the land in a grid. Government surveyor Billy Owen, working in the 1880s, found the country in central Wyoming "generally rolling with some hilly and mountainous land."
Not the simplest job to survey, perhaps, and an issue I didn't think about for many decades. In the 1980s, flying between Chicago and Denver, I saw a mostly flat grid below, stretching for miles, and thought vaguely about an orderly network of county roads. The logistics of laying a grid over the rugged mountains of the West didn't occur to me.
In childhood I assembled a favorite puzzle of the United States, and the cluster of tiny northeastern states with squiggly borders confused me. I never could tell them apart and, to this day, the only reason I know that New Jersey is one of the southernmost is because I've flown to the Philadelphia International Airport and taken ground transport to Moorestown, N.J., a comparatively brief run from the airport.
The larger, mostly straight-sided states of my native West were so much easier to remember. Born in Billings, Mont., raised in Casper, with parents who often drove to Denver, and to the Black Hills of South Dakota, I was bound to notice the region, and remember things about it. 
However, it was only after reading Lucia McCreery's collection of her great-grandfather's diary entries from his survey of Wyoming's western boundary that I saw the consequences of imposing a grid on the West. Through the Tetons, William A. Richards and his crew had to work, on snowy ground, some of the most rugged country in the entire region, surveying straight lines from crag to crag, up canyons and down steep ridges, crossing fast-running rivers and camping in the cold. (In 1894, Richards would be elected Wyoming's governor.)
Maybe it wasn't too surprising when one of their mules "tipped over backwards off a cliff forty feet high, made two complete revolutions lengthwise, and landed square on his back in the stream. Alighting upon the pack was all that saved his life, for it broke the force of the fall, also broke our large Dutch oven, busted a seamless sack containing sugar & 50 lbs. washed away, and smashed the pack saddle all to pieces."
Who would dream of these hardships? Certainly not the U.S. Congress, in the land of tiny states with squiggly natural borders, and terrain that no Westerner would label "mountainous." And neither would I dream of it, until I began to assimilate the history of my native region.