A virtual cemetery for Wyoming's overseas combat veterans
By Lt. Col. Jason Kahne, U.S. Army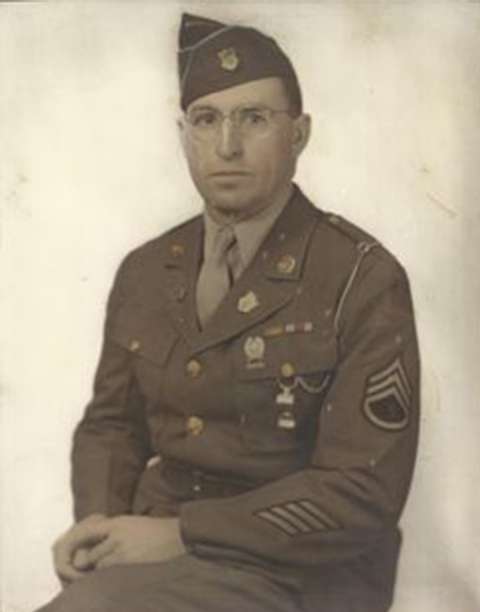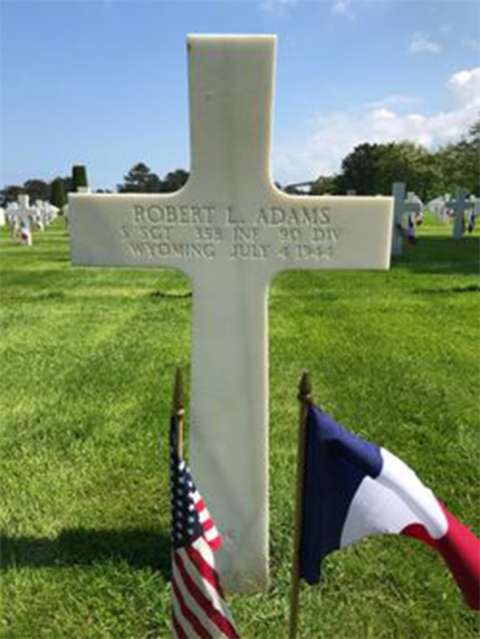 The last few years have been an exciting time to be stationed in Europe with the 100th Anniversary of the end of World War I and the 75th Anniversary of many World War II battles. Over the course of my three-year assignment here I wanted to incorporate visiting the 17 American Battlefield Monument Commission (ABMC) Cemeteries in Europe where Wyoming Veterans are buried. Additionally, I wanted to visit the headstones of each of the 316 service members from Wyoming buried here. Thus far I have visited 16 of 17 cemeteries. I have taken photos of 315 of 316 of those headstones and their names on the Tablets of the Missing.
There are a total of 547 service members buried overseas or memorialized on the Tablets of the Missing who entered the service from Wyoming, according to the ABMC database. The remaining 231 are buried or memorialized in the North Africa American Cemetery, the Manila American Cemetery, the East Coast Memorial, and the Honolulu Memorial.
I have uploaded my photos to existing memorials on the Find-A-Grave web-site and have created a "Virtual Cemetery" for Wyoming Combat Veterans Buried Overseas. As I compiled this "virtual cemetery" and have read the entries that memorial owners have uploaded to the website I have learned new things about Wyoming, U.S., and world history. The link to the virtual cemetery is: https://www.findagrave.com/virtual-cemetery/1165047.
As I compiled this virtual cemetery, I have come across additional resources and information on Wyoming Veterans of World War I and World War II. Many photographs of the actual service members of World War I were taken and cataloged in books like "Soldiers of the Great War" and in some cases individual counties created their own books. Another great resource for World War II has been compiled by Russell Pickett and includes those whose remains have been repatriated and are now buried in the United States. His page further breaks down those veterans by the counties that they came from. The link to his page is: http://russpickett.com/history/wywwii.htm.
I am proud of my Wyoming roots and my family's history of military service. I am a third-generation University of Wyoming graduate and active duty military officer. My grandfather served for 29 years (1942 to 1971) and graduated from UW in 1963. My father served for 26 years (1975 to 2001) and graduated from UW in 1975. I have served for the last 22 years (since 1998) and graduated from UW in 1997. All three of our careers have brought us to Germany—from World War II, through the Marshall Plan, the Cold War, and during the fall of the Berlin Wall and Germany's reunification. I was stationed in Germany on 9/11 and after several years of assignments rotating through Iraq and Afghanistan, I was given the opportunity to come back to Germany in 2018.
Editors' notes
The information on Sgt. Adams is from Find A Grave, via Lt. Col. Kahne's virtual cemetery.
For more on Wyoming and the two world wars, see:
Discuss this post on Facebook: