Area 8: The U.S. During the First World War (1910s-1920s)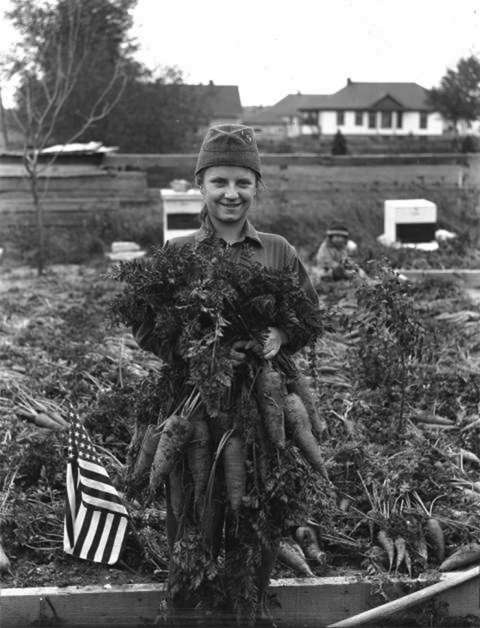 Background for teachers and students:
During World War I, 4.8 million American men and women served in the armed forces. Every soldier in khaki left someone behind: perhaps a wife and children, mother and father, brothers and sisters, possibly a fiancée or girlfriend, as well as schoolmates and sports pals. To some extent, every home was affected. Voluntary food conservation was encouraged, and Herbert Hoover, who years later would be elected the nation's president, was appointed as the U.S. Food Administrator in 1917. Cookbooks were distributed with recipes that substituted wheat flour for white flour—much of which had been shipped overseas for the troops—and "wheatless Wednesdays" and "meatless Mondays" were encouraged.
In March 1917, the National War Garden Commission was organized to urge Americans to contribute to the war effort by planting, fertilizing, harvesting and storing their own fruits and vegetables. The slogan was "Sow the Seeds of Victory." The government sponsored well-publicized war bond drives across the nation to persuade people to buy war bonds, a way for the government to borrow money to pay for the war. Book drives were conducted to gather wholesome reading materials for the doughboys. "Gasolineless Sundays" saved petroleum products.
Propaganda movies and patriotic songs were featured in theaters. Unemployment was artificially low as so many young men were serving in the military. Factories flourished with lucrative military contracts. Some communities, such as Casper, Wyo., with its oil refineries and nearby oil wells, profited from high prices for petroleum products. Farmers and ranchers profited from high wheat, corn, wool and beef prices—all thanks to high wartime demand.
Communications with loved ones were restricted to letters, postcards and an occasional telegram. Across the United States, more than 53,000 loved ones were notified of soldier deaths only by impersonal letters—essentially form letters—from the War Department. Families were often not officially informed of their loved ones' wounds, and relied on word from friends, the Red Cross or the Salvation Army.
Exercises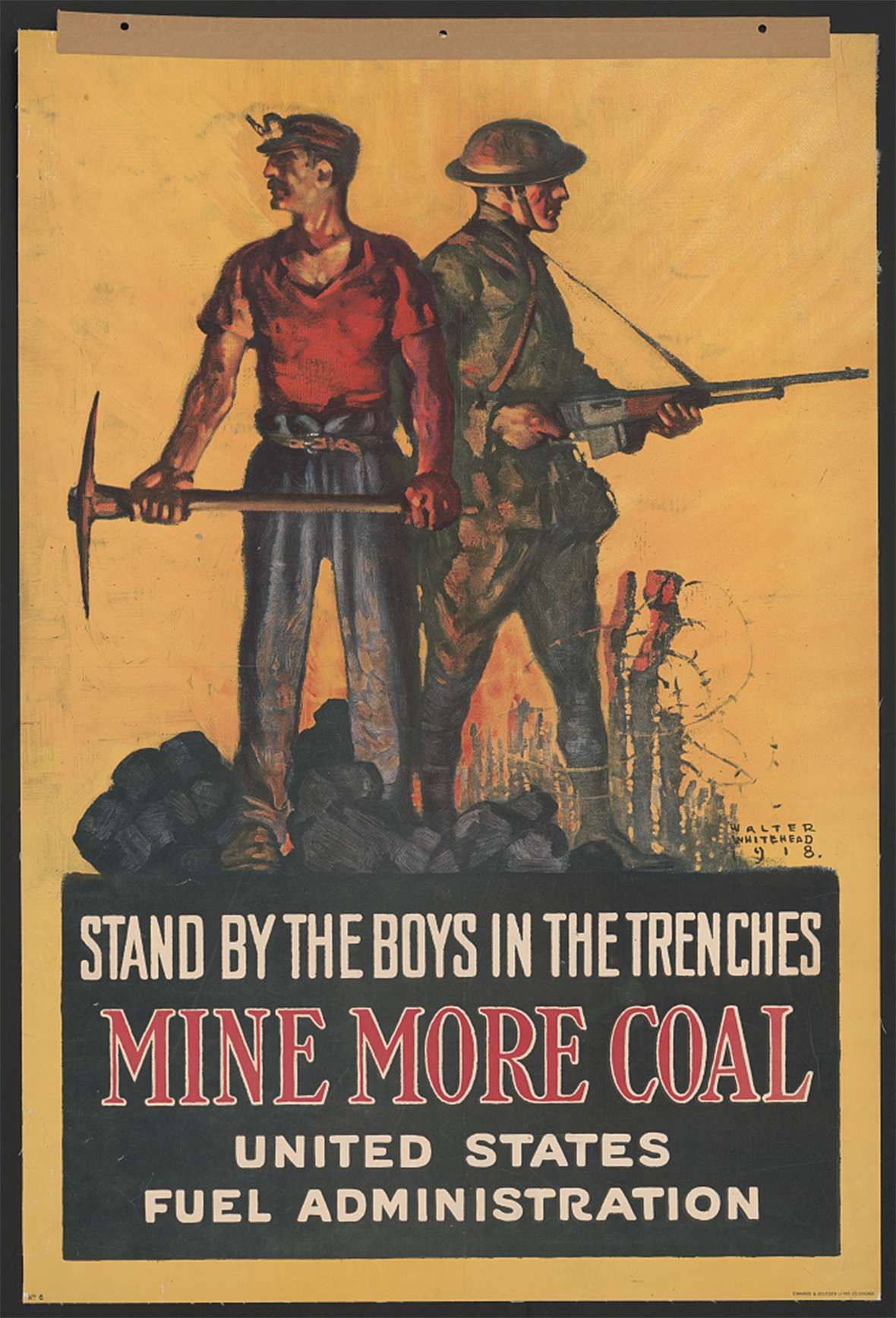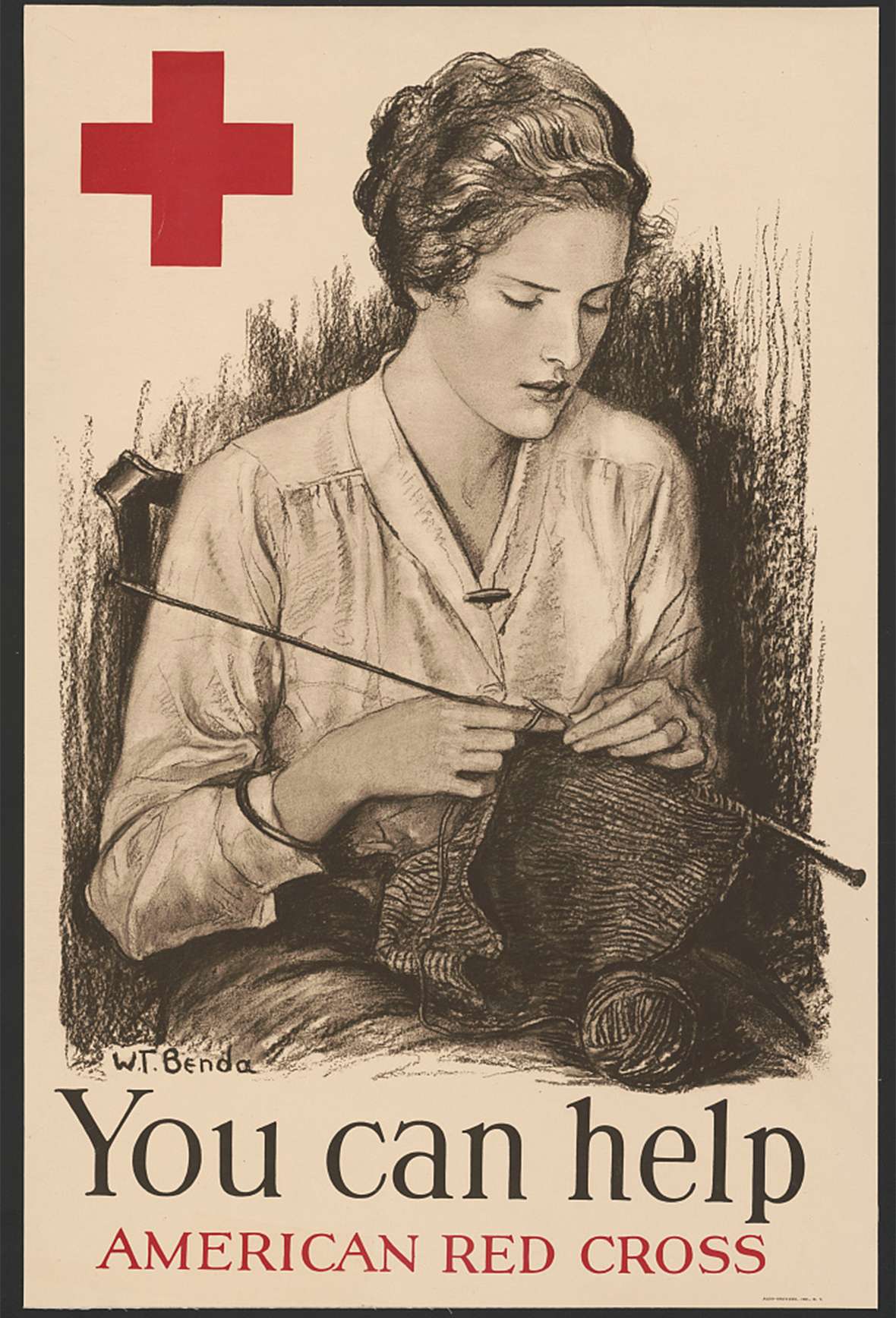 1. Posters
Suitable for all ages.
World War I recruiting and war bond posters are unique, with striking imagery, symbols and colors. Hundreds of these poster designs can be viewed online at the Library of Congress at: http://www.loc.gov/pictures/search/?st=grid&co=wwipos. Other posters are on display in the Wyoming Veterans Memorial Museum's "Wyoming in the Great War" Exhibit Gallery.
Ask students to study these posters, their imagery and text present in them—victory symbols, soldiers, animals, etc. For a favorite poster, ask students to complete the photo analysis page. Download photo analysis page.
Next, ask them to create their own posters. What symbols and terms would they use? Why? How do they think these posters would have affected people? Are they inspiring? Sad? Let the students discuss the original World War I art and their own creations.
2. War Bond Drives
Suitable for 4th grade and up. This can tie in with Activity No. 1 or be a stand-alone project.
During World War I countless war bond drives were held across the country. Some of those in larger cities included spectacular parades with elephants and more.
For the activity, students will organize their own "bond drive" to benefit a local charity or their school by designing posters, holding rallies, having the school band play, etc. Students will learn the work involved in creating a bond drive and create their own competitions for raising money. This could be modified to be done throughout an entire school. Suitable for elementary (4th grade) through high school-aged students.
3. Rationing
Suitable for all ages, with help in cooking.
Students will learn how rationing affected the home front during World War I either by eating food made from Great War-era recipes or by cooking these items themselves.
This link shows a PDF of Dr. Price's Cream Baking Powder's "Best War Time Recipes" 1917 cookbook, published by the Royal Baking Powder Company: https://archive.lib.msu.edu/DMC/sliker/msuspcsbs_royb_royalbakin16/msuspcsbs_royb_royalbakin16.pdf. The booklet's recipes conserved eggs, butter, milk and, especially, wheat flour.
4. Knitting
More advanced students—high school, college, 4-H or scouts—will need teachers and mentors.
Establish a World War I Knitting Circle and knit World War I soldier comfort items (e.g. mittens, socks, mufflers) for a soldier's trunk. This activity could also be suitable for younger students who already know how to knit. This website has instructions and patterns for World War I knitting, including hats, socks and sweaters. https://knitbyahenshop.com/2013/11/11/blogiversary-special-more-free-1918-knitting-patterns/
5: Letters to the Front
Suitable for all ages.
Write a letter to a doughboy. Imagine your brother, boyfriend or father has gone off to war. What would you tell him? Would it be difficult to keep him updated on everything in your life if you could only communicate with written letters? Letters might take weeks or even months to reach him.
Resources
Sources
Illustrations
The photo of Helen Svenson in her victory garden is from the Ludwig-Svenson collection at the American Heritage Center, University of Wyoming. Used with permission and thanks.
The images of the two posters are from the Library of Congress. Used with thanks.
[Editor's note: WyoHistory.org is pleased to offer this and other lessons on World War I, prepared for classroom use by the staff at the Wyoming Veterans Memorial Museum in Casper, Wyo., with support from the Natrona County Recreation Joint Powers Board. For more information on tours and other educational materials and activities, contact museum staff via the link above.]